Mr. Nichols reflects on his 12-week paternity leave
As we all patiently await Baby Nichols, due Dec. 6, Upper School Teacher and Global Education Director John Nichols explains his paternity leave, which will last until Feb. 22.
Nichols says, "I was pleasantly surprised. I think my expectations for getting paternity leave were pretty low. I didn't really know what to expect. I just know it's not a common thing in the United States."
In America, maternity leave normally lasts about 12 weeks, which is the same amount of time Nichols will be taking for his paternity leave. While paternity leave has not been "the norm" up until now, it is becoming more popular and demanded.
Maternity, and now paternity, leave can be covered under the American Family and Medical Leave Act (FMLA). This provides 12 weeks of job-protected leave within a 12-month period for medical reasons, such as having a baby. This applies to employees who have worked at their job for at least a year. Although the act provides job certainty, it is up to the employer whether the employee is paid during their leave.
Nichols says, "Although 12 weeks as a man right now is great within America, it is abysmal internationally."
America is far behind the rest of the world in terms of maternity and paternity leave. The United States is one of seven countries in the world without national paid maternity leave, the average leave being 29 weeks globally, while the average paternity leave for the countries that have a paternity leave at all (which is more than half) is 16 weeks.
Recently, a new bill that Biden calls the Build Back Better Act has debated the issue. Although the drafted 12-week leave in the bill was stricken, it now plans to mandate four weeks of paid family and medical leave.
While America is behind on providing maternity and paternity leave, the question that still remains is whether a father's leave will ever become as normal as a mother's.
Nichols says, "I think that parenting and mothering have been synonymous and that puts a lot of onus on moms to be the sole caregiver. I think, in a lot of ways, the act of maternity leave, although it's super necessary. . . by not giving paternity leave, I think it reinforces the idea that dads don't have to share the same amount of child rearing that a mom does."
Leave a Comment
About the Contributor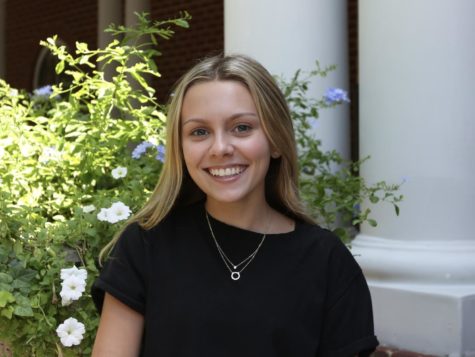 Averie Howell, Staff Editor
Averie Howell, a junior in her third year on Tatler, is super excited to be an upperclassman and "do upperclassman things." Beach lover and trap shooter,...