The Chickasaw Nation responds to the placement of SMS on historically Chickasaw land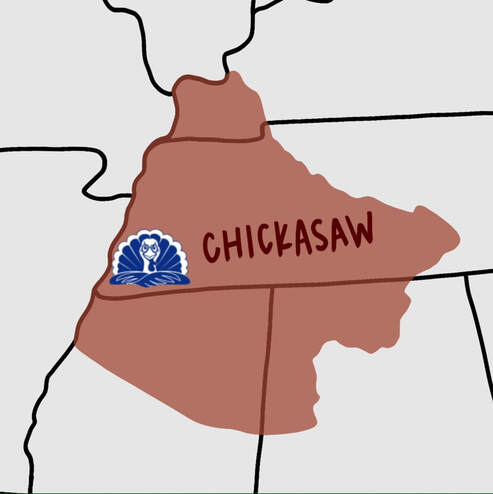 On September 9, the St. Mary's community and Episcopal Church celebrated the legacy of Constance and her companions as both the Martyrs of Memphis who selflessly ministered to Memphis's yellow fever victims and the humble founders of St. Mary's Episcopal School in 1847. While most people are familiar with this historical narrative, fewer know the story of the land that St. Mary's Episcopal School is built on, and the people who inhabited it nearly for 12,000 years prior – the story of the Chickasaw.
In an interview with the Chickasaw Heritage Preservation Division, Chickasaw Director of Research and Cultural Interpretation, LaDonna Brown said, "The Memphis area includes sites that are considered to be historic, cultural, scenic and sacred to us. The name of the area where Memphis is located has been long forgotten by present day generations of Chickasaw people; however, one of the earliest names for the area known as Memphis was 'Sakti Ihafa' okhina' (the scored bank river) … Also through documentation, it is revealed that four main bluffs designated the area as Chickasaw country…The first one is located in Fort Pillow State Park, the second one is on private land, the third one is located in Meeman-Shelby State Park, and the last one is on Riverside Drive by the river and is plainly marked as 'The Fourth Bluff'."
When asked about the reaction and sentiment of the Chickasaw tribe at the time of their forced Removal, Brown said, "During that early time, our leaders were vehemently opposed to the federal government's forced Removal of our people to Indian Territory. They endeavored to negotiate, but in the end, it was of no use. Our leaders understood that our people would face many hardships in our Homeland if we remained, so they signed the treaty with the U.S., Choctaw and Chickasaw of 1837 (also known as Treaty of Doaksville) and prepared groups of our people to move to Indian Territory (modern day Oklahoma). The first group left Memphis on July 4, 1837."
Brown further stated that during the Chickasaw tribe's forced Removal, Chickasaw culture changed: "Our culture is resilient and was very strong before our forced Removal. Unfortunately, the forced Removal was very traumatic for our people and we lost many culture bearers, storytellers, and tradition keepers along the route to Indian Territory. By losing these important people, leading up to the forced Removal and along the route, the realization was immense of all that was lost. A good perspective is that even though many of these people perished, we were able to carry forward our cultural identity into a new land … . Since we are a living people with a cultural identity, our lifeways are reflective of a living culture. Our living culture has transformed through time, maintaining our strong identity. Even in this modern day, our cultural identity continues to set us apart from other southeastern tribes."
When asked how the people of the Chickasaw Nation react to the forced Removal now, Brown said, "Our strong feelings about the forced Removal has diminished to an extent. As we reflect upon our historic past, the events of the forced Removal period must not be forgotten …We must be engaged with our history and culture so it can be shared with future generations of Chickasaw and non-Chickasaw peoples and we can educate others about our forced Removal, so that this type of experience can be prevented."
Lastly, Brown said, "One thing we would like for the students at St. Mary's to recognize is that we are the same people that lived in the area now known as Memphis, Tennessee. Even though we have endured many trials, tribulations, and were forced from our Homeland, we persevered and realized how resilient our culture is. Our goal is to reinforce our cultural identity, instill strong tribal values to our citizens, and educate those who want to know more about us. We appreciate the opportunity to share our culture and teach others about who we are."
Leave a Comment
About the Contributor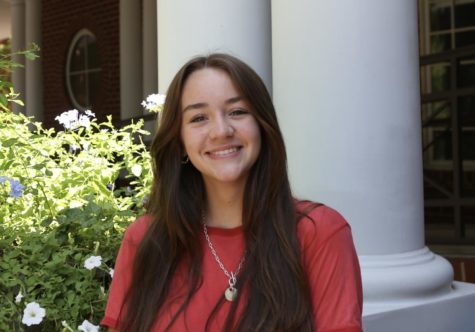 Allie Burkhart, Staff Artist
Allie Burkhart is an avid Panda Express connoisseur. If Allie could be anything in the entire world she would choose to be a cat lady with twelve cats,...