On the money
Where do tuition dollars go?
Senior and lifer Charlie LaMountain (12) realized one day that she had no idea where her tuition dollars were going. Out of curiosity about how much tuition has cost the lifers of the Class of 2023 over 15 years, LaMountain calculated it. 
According to her math, the 33 lifers in her graduating class had spent a collective total of $6 million. While this calculation did not take into account the changes in tuition over the years, it is the kind of number that raises questions. Where does the money go?
"I think it's important to understand the cost of this school, especially since after graduating, students have to figure out the reality of financing their college and everyday lives," LaMountain said. "I would like to know how our tuition is spent."
It is a question many have asked over the years, and one that has answers.
What does it cost to run St. Mary's?
St. Mary's tuition bills may seem big, but placed along comparable schools, they are only average.
According to the National Association of Independent Schools (NAIS), which gathers data on independent schools, the average tuition for all combined grade levels of independent day schools is $27,950. St. Mary's Upper School tuition tops out at $24,475.
Ms. Lynn Isaacs, St. Mary's chief financial officer, explains the connection between NAIS and the St. Mary's tuition number. 
"[NAIS] compiles data from schools like us," said Isaacs. "We submit data for them on a yearly basis, and they use it to … compile averages across the country."
Those averages then get used as guidelines for setting things like faculty and staff salaries, the largest expense the school faces. 
"That's a tool we're using to make sure we stay with the market," Isaacs said. 
Salaries alone consume around 75% of each student's annual tuition. 
While Isaacs didn't give an exact average salary for faculty and staff at St. Mary's, she explained that a number of factors are weighed.
"[Teacher salary] varies and depends on a lot of things. St. Mary's considers things like years of experience, advanced degrees, and overall performance," Issacs said. 
Isaacs, who has been CFO for three years, oversees anything and everything related to the school's finances, including accounts receivable, accounts payable and payroll. 
The St. Mary's Board only has direct oversight of the Head of School's contract and salary. Other salaries are decided by Head of School Albert Throckmorton, Associate Head of School Hilary Robinson, Director of Operations Sarah Jenks and Isaacs, in conjunction with division heads and other managers.
After salary expenses, the utilities, operating, cleaning and repair of the buildings, as well as security costs, are significant expenditures funded by tuition. 
"You have cleaning, you have repairs, you have utilities. Those are big costs," said Isaacs.
Students might be surprised to learn that tuition only funds 85-90% of the budget annually, with the balance coming from fundraising and other programs.
How is tuition set?
Jeffrey Block, a six-year member of the Board, recently finished his term as chair of the Finance Committee.
Block explained that the Board is responsible for many tasks, and while some of these tasks can be delegated to other members of administration, there is one that cannot. 
"[Tuition setting] is one of the charges. That is one of the duties [the Board] cannot pass off to something else. They have to set the tuition numbers," Block said.
There are numerous projections of expenses that are brought up when creating the yearly budget. Block explained that the early work preceding the refinement of the budget requires a certain amount of educated guesswork. 
"We're dealing with what energy is projected to do, and there's a little bit of a dartboard involved," Block said. "We are going 'Hey, what do we think the budget [for energy] is going to be?'"
November marks the institution of budget conversations for the next school year that last until September of the following year. From there, tuition is one of the first topics discussed, since tuition rates for the following school year are published in early January. 
In that discussion, questions surround what sum of tuition will cover expenses, what the competitive market is and what peer schools in Memphis are doing.
Another aspect of formulating the final tuition number is grade level and demand. 
By the end of November, the Finance Committee finalizes their recommendations for tuition, and they are then refined and authorized by the Board as a whole.
After the January tuition publication date, projections for student body numbers and financial aid come out and faculty contracts are negotiated, all before the end of May. Between December and May, the Finance Committee works closely with school leadership, including Throckmorton, Jenks, Isaacs, Robinson and the department heads, to determine budgetary priorities for their specific operations. Block feels that students have access to every resource they could need to fulfill their educational goals.
"We always try to make sure that we have allocations for those things that are needed for the mission of the school, for the girls to reach their potential, in all those different ways that we want that to happen," Block said.
In the September board meeting of the following year, the budget is completely finalized.
What about financial aid?
Running St. Mary's for an average year costs around $15-$20 million, with 85-90% being funded by tuition.
The rest of the budget is supplemented by the St. Mary's Annual Fund, which makes about $1 million per year, and the invested endowment, which has over 50 named funds so that donors can give to a specific cause in which they are interested.
Around four percent is removed from the total of the endowment's named funds per year. Specific funds include faculty enrichment, travel and financial aid, which plays a large role in many St. Mary's girls' experiences.   
Annually, approximately $1.5 million is given in financial aid, with the average award being $9,500 per student, including an added meal plan discount.
This amount is totally separate from the 50% discount given to one daughter of faculty and staff and to active, ordained clergy of all faith traditions.
To be considered for aid, a family must first fill out a comprehensive application on a third-party website called School and Student Services, which requires a $55 estimated fee.
Families provide information about family size, assets, incomes and expenses. School and Student Services then provides a monetary amount that families should be able to pay, divided by the number of students attending tuition-charging schools. 
After a family has a chance to see their potential financial aid package from St. Mary's, they are able to appeal, and in some cases, financial aid can be adjusted. 
Over the last year, Nicole Hernandez, Director of Admission and Financial Aid, has been including fees in the amount that is eligible for aid.
"This year we tried to wrap in a lot of those instructional and supply fees," said Hernandez. "So looking at those costs when we awarded [financial aid], we added tuition and fees to look at [families'] total … obligation."
According to Isaacs and Hernandez, the $675 Instructional and Activities Fee listed on the website covers some of the school's technology costs.
"Think of all of the instructional materials that you are using, even in chemistry class, to the things you are doing in your labs," Hernandez said. "All of those extra materials that are consumable materials, that we cannot reuse year over year, are things also that are covered in this fee."
There are discounts and awards available for costs ranging from required student travel to textbooks to the meal plan. Hernandez's goal is for students to have the ability to fully invest themselves in the school, without worrying about costs.
"We are trying to do everything we can to enable more girls to come here so that tuition is not a burden for them," Hernandez said.
In the long run, St. Mary's uses zero-based budgeting. The school does not budget for a profit. The goal is for expenses to equal income.
"We are not trying to charge anyone just to charge them [ . . . ] It's a lot of money to send your kids to private school," Block said. "We try to be the best stewards of that money."
Leave a Comment
About the Contributors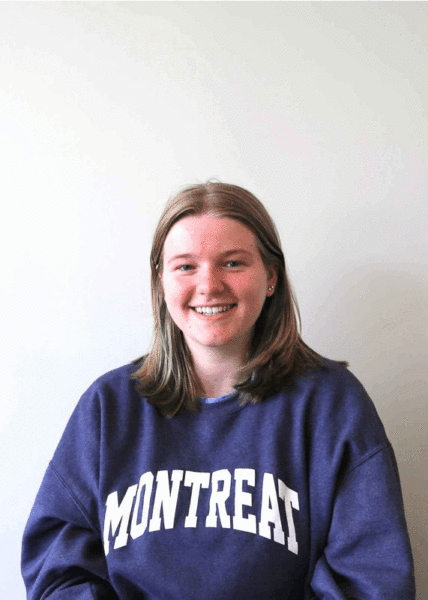 Kate Wolfkill, Editor
Kate is a junior starting her second year on Tatler and her first year as a super professional editor. She enjoys writing stories about big ideas and social...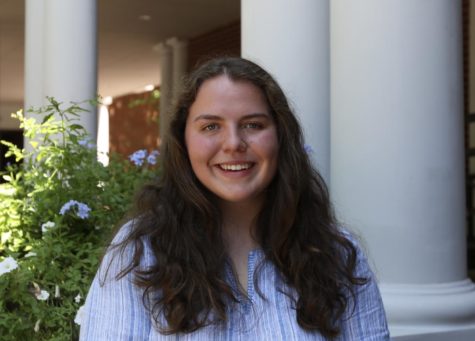 Cam Hart, Editor-in-Chief
Cam Hart has been on Tatler for four years and is concluding her high school career as the Editor-in-Chief. An adventurer and travel connoisseur, Cam has...