Dusting off the old and bringing in the new
Upper School boasts new teachers, facilities and technology for the 2022-2023 school year.
The soccer players run up and down the field as the sun beats down on the turf. Meanwhile, cross country girls' sweat drips onto the red track as they run laps. With the new turf field and track, athletes are getting their practice in better than ever – especially better than driving across the street to run up and down the field and leaving with muddy shoes. 
Now home games can occur on this campus near the Athletic and Wellness Center, rather than across the street, and with the new turf field and drainage system, rain delays in games should dramatically decrease, going from a span of days to hours. 
Head of Upper School Lauren Rogers said she is happy that sporting events will be more reliable.
"I am so excited to make a plan at 7 a.m. to go to a soccer game, and actually get to go to a soccer game, even if it rains at 1 p.m," Rogers said.
But the new track and field is only one of the noticeable changes this year.
In addition to the sports facilities, St. Mary's welcomed 24 new teachers and a new learning management system. 
While 24 is a large number of new faculty members, students seem excited to experience some new personalities while introducing them to the St. Mary's community. 
Senior and St. Mary's lifer Erika Ross said she was excited to meet the new teachers.
"I'm happy to see so many new teachers coming in," Ross said. "I think it's a good sign to get some new faces." 
Throckmorton said he finds that new teachers tend to also bring new life to the school, but he also wants to bring St. Mary's traditions and standards to the new teachers. 
"We want the faculty to feel comfortable and understand us," Throckmorton said. "We want to learn from them, but we also want them to learn about who we are."
A new part of that is the introduction of the new learning management system, Schoology. 
On Schoology, assignments for every class can be found in one place, and Google Docs can be embedded in an assignment. 
Students and teachers are still navigating the ins and outs of the new system, but Ross said she is hopeful about it.
"Especially with Schoology, I'm excited because just getting … on the same page will be good for everybody this year," Ross said. 
Although change can be intimidating, Ross believes it is crucial for a close-knit community like St. Mary's to accept and welcome it. 
"We adapt as a community, and we don't really feel different," Ross said. "We kind of just adapt. It's beautiful, I think, the resilience on a deeper level, than [just] a new track and new teachers."
Leave a Comment
About the Contributors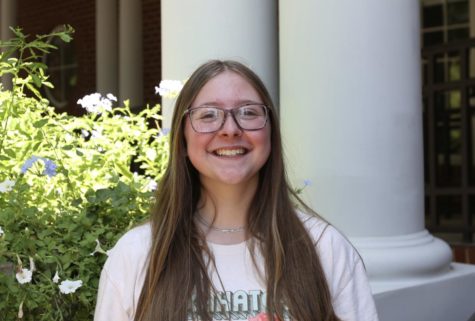 Brennan Seltzer, Co Editor-in-Chief
Junior Brennan Seltzer enjoys hiking, coffee snobbery, breakfast food and hiking. She spent this summer traveling at Yosemite National Park, where she...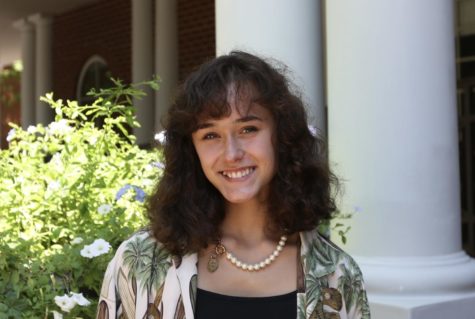 Evie Bartlett, Staff Artist
Evie Bartlett, a sophomore and Tatler artist, is most excited for the new Tatler website. Although she spent three weeks in California this summer as a...