Varsity sports teams include eighth graders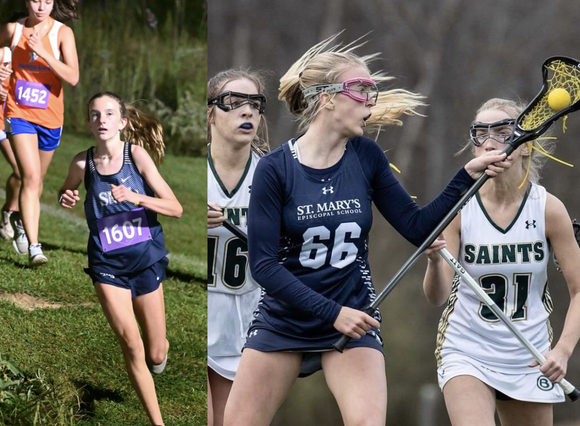 High school athletics at St. Mary's play a major role in the lives of students. This year, there have been two 8th grade students that have joined the upper school teams because of their strong leadership and skills, despite being in middle school.
Leighton Visinsky (8) is double rostered on JV and varsity lacrosse. She said, "I try to be a leader by trying hard in practice and playing hard for the team. My teammates also do a really good job of supporting and encouraging each other during practices or games, and I think that has rubbed off on me a little bit."
Meagan Miller (8) plays on the varsity cross country team and said, "I try to be a leader by working hard during practices and running fast in meets with my friends. It feels so good contributing to the team during workouts."
Despite the age differences between the middle and high schoolers, Miller and Visinsky still manage to feel comfortable around their teammates.
Visinsky said, "I definitely was intimidated at first because everyone is so good, but once I got to know all of the girls on the team, it's been really fun playing with girls older than me, and now I'm a lot more comfortable going to practices … They have all been super supportive, and they're great about helping me when I don't know plays or exercises."
Lacrosse and cross country teammate of both eighth graders Hayden Hedges (11) said, "Having younger people on your team is a real motivation and proof that we should all be trying our best. It's proof that there is no reason to not go all out."
Leave a Comment
About the Contributor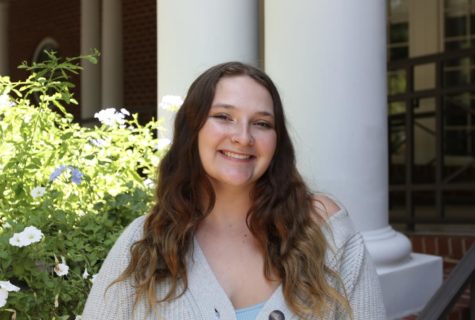 Maggie Akers, Staff Editor
This is Maggie Akers' fourth year on Tatler. She is a senior, and this is her first year as an editor. If she could have any superpower, she would have...