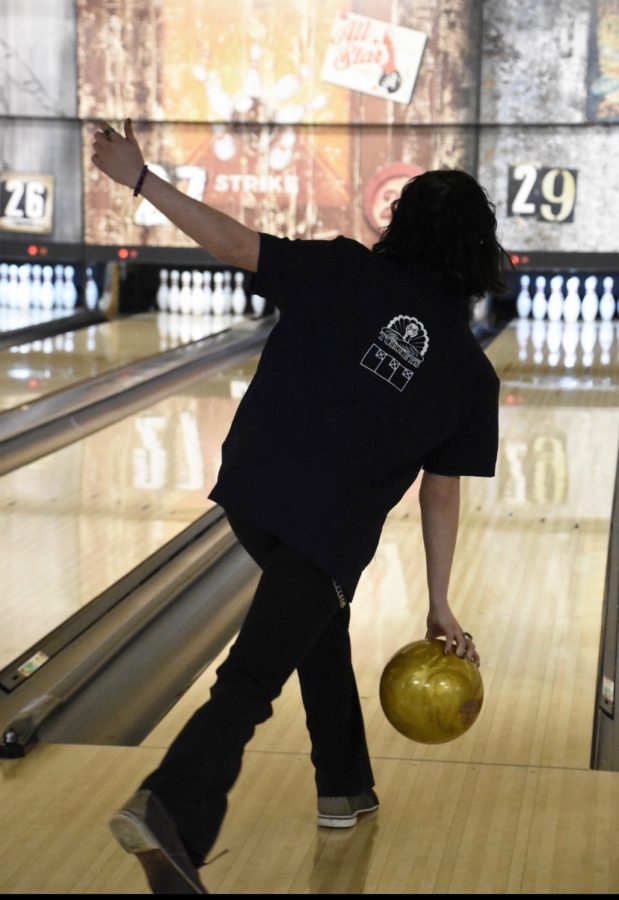 BOWLING
The St. Mary's bowling team is one of the newest sports offered in the Upper School, and they just started their 2022-23 season under the coaching of Geometry teacher, Ms. Crystal Hogan. Her dedication and commitment means she seeks out opportunities to learn more. 
"I've been to several workshops where I learned some things that I've been able to share with the team in terms of technique," Hogan said. 
Hogan cares about her athletes, and the feeling is mutual. Former bowling team member Catie Lockhart ('20) credits Hogan with her love for the sport.
"I remember how much Ms. Hogan really influenced me, and how much [she] brought me to enjoy [bowling]," Lockhart said.
Because of the community that the bowling team provided Lockhart, she decided to take the sport to the next level and join her college bowling team.
"[Bowling] not only made me feel more tied to home, but I also continued enjoying it considering how much I loved it while I was at St. Mary's," Lockhart said. 
Current member of the bowling team, Lydia Glomski (11) also shares the same passion for bowling, as she recounts the time she joined the bowling team. 
"I actually started as an eighth grader because I wanted to get involved in some type of sport that I felt like suited my personality," Glomski said. "And I just got more passionate as I started [playing]."
Even though the team either wins together or loses together, bowling is an individual sport. Glomski believes there are major differences between competing on an individual level instead of a team sport. 
"I used to play soccer, and there is definitely a big difference in, like, the culture of the team," Glomski said. "But a lot of pressure is put on you specifically … even if you are bowling together, you're still the only one up there."
While last season did not go as planned, the Turkeys are off to a striking start this season,  beating Briarcrest's team on Oct. 18.