Five ways to be more sustainable in high school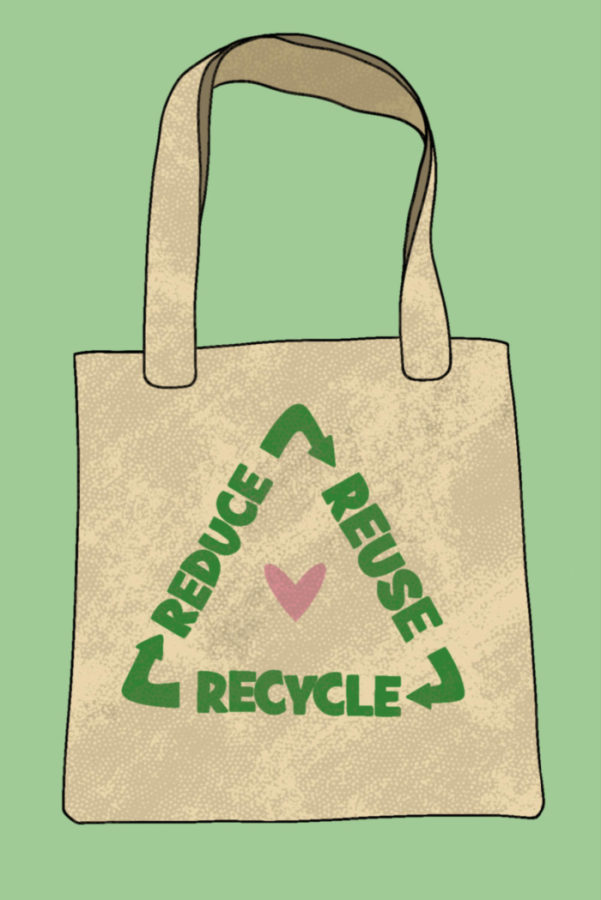 While everyone can agree that preserving our planet is important, it often seems too large a goal to be able to make a personal impact. "Saving the environment" tends to be seen as taking a career in the field or revolutionizing the way that energy is generated, but there are many small steps that anyone can take to help the cause. 
Here are some recommendations from environmental club president Naisha Gaur (12) and the internet:
Buy local to reduce your carbon footprint and shift to reusable bags at the grocery.

Bring a reusable water bottle to refill at water fountains or water bottle refill stations. This limits the use of single-use plastic cups and bottles. 

Recycle! The Global Issues class and the Environmental Club are dispersing recycling bins for paper only throughout the school in an effort to encourage student recycling. 

Check documents before you print. Avoid wasting paper by checking to make sure the formatting and settings are all correct before printing a large amount of paper so you do not have to print twice.

Reduce food waste by only taking your first serving from the dining hall and once you finish, return for seconds in an effort to only take what you will eat.