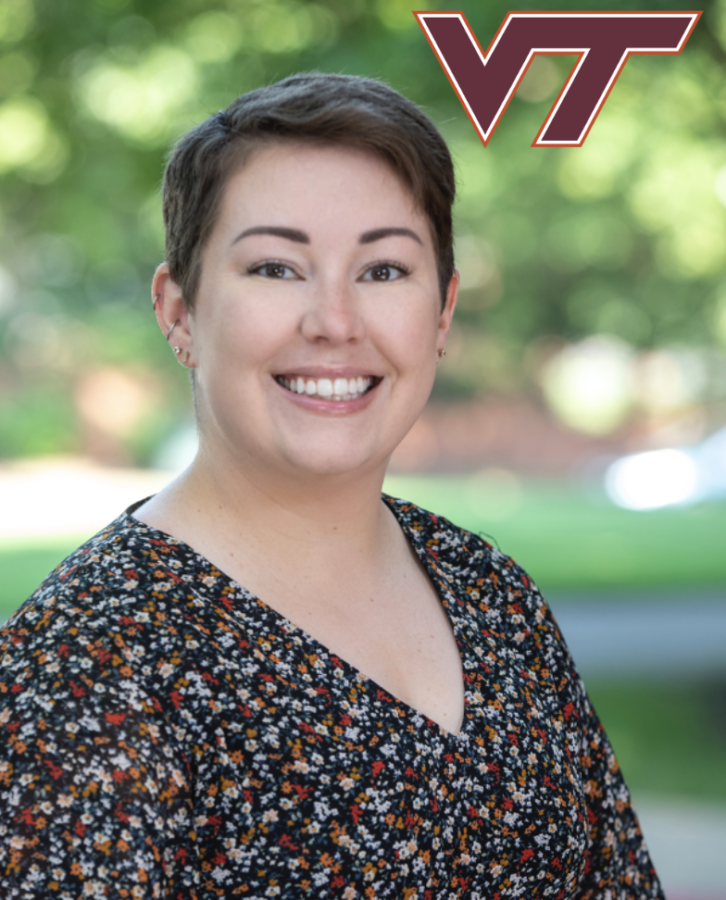 Mrs. Metz – Virginia Tech
What made you choose Virginia Tech?
Virginia Tech was actually not my first choice or even in my top schools at all. I went there because it made the most sense financially, and I remember thinking, 'oh my gosh, I'm going to transfer after a semester. This is not going to be the place for me.' … Then I went to orientation, and I picked my classes, and I fell in love, and I was … obsessed from day one.
What was your most valuable experience there?
Some valuable experiences were any time I did something outside of my comfort zone. So taking classes like calculus that I thought I would never ever need as a history major, and I thought, 'this is way too hard for me,' and then it wasn't, and it was actually a whole lot of fun. Playing rugby was also super outside of my comfort zone. But it's so memorable, and it's still a part of my life today. Any time I pushed myself, and I made myself do a thing that seemed scary, that was worth it every single time.
What opportunities did you get there?
It sounds goofy, but you walk around campus and most people have on something Hokie-related. You see maroon and orange, which… you don't really see … anywhere unless you're a Hokie. Walking around campus, everyone's wearing Virginia Tech stuff. The professors are super passionate about Virginia Tech. It's just the most unique environment I have ever been in.
Are you still involved at all?
My husband and I had our wedding at the chapel on campus, and we had our reception in an event space on campus. It was a full-blown Hokie wedding…that's where we met…. We've been back for several football games…. [My husband and I] are both involved with the rugby alumni group. They have an alumni weekend, and when it works with our schedules, we go back for that, and we get to play an alumni game against the current team…. I'm still in contact with several of my college professors…. It's one of those places that literally never leaves you. Once you're at Virginia Tech and you're affiliated with Virginia Tech, it is in your blood…. There's an alumni chapter in town, and we watch games…. It is a community unlike anywhere else.
Advice to seniors?
You're going to end up where you're going to end up, and even if it isn't the place you have your heart set on, it could still be a really good thing, so go in with an open mind … throughout the entire process. Also, it's not a forever decision. You can transfer if things are not a good fit, so … it is a really big choice, but its not the end of the world.… Don't discount big schools just because they seem really big, and St. Mary's is a really small place. You can totally get that community at a big school.